In my previous post, I wrote about why New Year's resolutions are usually doomed to fail. Now I will share a step by step guide on how to make an alternative: the Solution Focused Stocktake. I'm following the suggestions of Elliott Connie, author, researcher, psychotherapist and lecturer in Solution Focused Brief Therapy.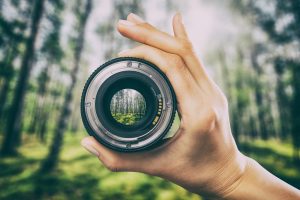 Focus
Our attention is constantly pulled in different directions by forces that we don't always know or understand. Some of these forces are unconscious. When we are hungry we soon switch off from what seemed important just a minute ago and focus on trying to stop the unpleasant sensation. Other forces, however, are directed by our choice. Learning a language, for example, requires our attention to zoom onto new words or phrases. We might have to overcome feelings of mental fatigue to keep going back to the same word until it's been retained.
The brain and the eyes work in very similar ways. We can't see everything with great clarity, only that which we are focusing on. Therefore everything else within our peripheral vision is mostly undifferentiated until we shift focus.
Likewise, our brain 'takes note' of only those subjects that please or repel us. It filters out millions of pieces of sensory information deemed irrelevant at the time. In addition, there is a very human tendency to focus on negative aspects rather than positive ones. This is caused by our evolutionary survival mechanism i.e. the stress response. (See my earlier post on this subject).
The importance of changing focus
At the end of each year, we find ourselves focusing on aspects of our life we're dissatisfied with and recognise the need for change. This feeling of incompleteness, this self-critical voice may be stronger or kinder depending on the individual. The chances are that New Year's resolutions addressing these negative feelings won't be sustained for long.
However, a conscious, positive stocktaking has the capacity to shift our focus on the good things that have happened during the past 12 months.
I suggest you don't rush the process of reflection. Make time to allow yourself to analyse even the smallest achievement. More importantly, ask what from your part, has made it possible. Then consider the ways you can build on the particular strength to take you further. This is how it works.
Stocktaking the Solution Focused way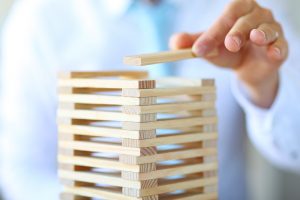 Review

Make a list of all the positive things, achievements that you're proud of. They may be simple, small and trivial at first sight. But stay with the questions: What are the achievements in the past 12 months I'm the proudest of?
"Regularly helped at my son's school as a volunteer."
"Cooked some healthy meals from the cookery book I got for my birthday."
"Had three weeks without arguments with my teenage daughter."

Reflect

Attach at least two of your positive personality traits, characteristics, skills or strengths to each statement that enabled those positive things to take place. To help you be as precise as you can here is a list of 58 positive personality traits (1).
"Regularly helped at my son's school as a volunteer because I am cooperative and responsible, "
"Cooked some healthy meals from the cookery book I got for my birthday because I am open-minded, curious and motivated.
"Had three weeks without arguments with my teenage daughter, because I am tolerant, forgiving and realistic.

Reinforce

Now ask yourself the following questions:

If those positive traits, characteristics and skills played a bigger role in your life in 2019, what would you notice? How would your life be different? What would people around you notice about you?

Flesh out every single item on your list and think about as many details as you can. Here is an example:

"If cooperation played a bigger role in my life, my daughter would notice that I'm not making decisions for her or trying to push her into the directions I feel right for her. I'd let her explore her options and lead open discussions. I'd notice that I was calmer with her – she'd realise I trust her."

Get the idea? A specific strength of your character supports and enables you to tackle a wide variety of challenges in life. If you are open-minded, you're more likely to welcome novel experiences and be creative at the same time. Open-mindedness is a great asset if you want to move house, widen your social circuit, change jobs or start a new hobby.
Focusing on assets as opposed to deficit has several advantages. It will buffet against your harsh inner critic, self-sabotage and maladaptive coping strategies that follow. Instead, it can enhance self-acceptance and gratitude. Both of which are vital for our mental and physical well-being.
References:
(1) Positive and Negative Personality & Character Traits 2018 and PDF