Do you sometimes feel vulnerable? Have you ever tried to hide it? Why do we often portray a false image to appear strong and perfect all the time? In order to avoid judgement, we opt to blame others and cover up our imperfections. Dr Brené Brown, PhD spent years on researching vulnerability. She argues that when we protect ourselves from appearing vulnerable or showing weakness, then we compromise our chances of happiness, connectedness and creativity.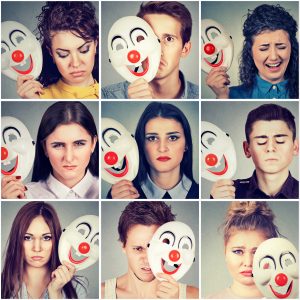 "Have the courage to be vulnerable!"
In her research about vulnerability, Dr Brené Brown, PhD reminds us that the origin of the word 'courage' is:
"Denoting the heart (as the seat of emotions), innermost feelings, from Old French 'corage', Latin 'cor' (heart)."
Many people believe that showing vulnerability is a sign of weakness. It isn't. It's in fact, a sign of strength because it requires courage: to reveal the innermost feelings that occupy the heart.
Brown uses a beautiful metaphor to describe its essence: "Courage isn't a loud roar – often it is a whisper: today wasn't so good but tomorrow I try again."
Why do we hide our vulnerability?
We all dream to become superheroes: strong, smart, attractive and powerful. However, most commonly, reality doesn't match our dreams. We often don't believe in our worthiness, that we can be enough. Fearing shame, Dr Brené Brown argues, drives people to block out uncomfortable feelings, as if wearing a protective 'armour'. On one side, the armour has various 'numbing' behaviours, such as:
– addictions to forget about or cope with our shame and fear
– abusive behaviours and blaming to hide our inadequacy
– judging, criticising, gossiping (think social media) from the seat of our imagined superiority
– seeing certainty even where there isn't ("I'm right, you're wrong!") ("I know this will happen …")
The other side of the armour is perfectionism. Under its disguise we feel safe, never take risks hence avoid to be exposed to failing. Brown states: "Perfectionism is a self-destructive and addictive belief system that fuels this primary thought: if I look perfect and do everything perfectly, I can avoid or minimise the painful feelings of shame, judgement and blame."
Hiding our vulnerability falsely appears necessary in order to get what we seek from our environment: recognition, acceptance, belonging, the feeling of worthiness, and above all: connectedness.
Why should we still make friends with vulnerability?
We can't stop only negative feelings taking hold. If we stop feeling pain, we'll stop feeling joy too. If we don't permit ourselves to be fearful, fail and fall, then we can't develop trust, belonging, empathy or love. Creativity wouldn't be possible without vulnerability. There would be no innovation, problem-solving, hard conversations or team-work without the acceptance of the perfectly natural imperfections all humans have. All these require risk-taking, and that means showing up courageously in the 'arena'.
Accepting vulnerability requires the willingness to do what we have to, knowing there are no guarantees of the outcome. We have to go through it on the way to change and therefore growth.
Five lessons on the importance of vulnerability
1. A TEAM is more than the sum of its parts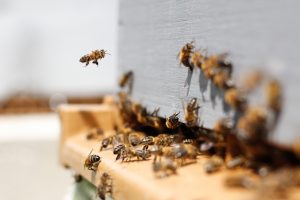 Next time in a team situation (be it at work, in a leisure environment or within your family), don't be afraid of letting your imperfections be known to your fellow teammates. This will enable the team to make the necessary adjustments to reach the common goal.
Research on team performance shows that trust is one of the most important predictors of the team's success. In order to achieve a common goal, the members must be comfortable opening up about their vulnerability: weaknesses, fears and limitations. (1)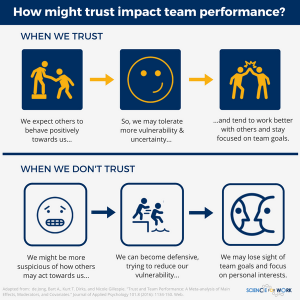 2. What are you protecting?
Understand why you are turning down opportunities to something different. Why are you saying no? What are you protecting? Is it your pride, image or status? Are you avoiding something – failure, shame or being judged? Don't stop investigating when you've found the first answer, dig deeper for the real reasons. Being honest with ourselves leads to being honest with others. Honesty lives side by side with courage.
"Have the courage to be imperfect, the compassion to be kind to yourself first, and fully embrace your vulnerability to create connections." (Dr Brené Brown, PhD)
3. Believe in yourself and say 'I'M ENOUGH'
Do you prefer the super perfect, never wrong, always shiny, happy people with huge self-confidence? Or the ones who sometimes tumble, have a bad day, ask for help when they need it and cry when they're in pain? According to studies on different types of personalities and their social acceptance, those with honesty and kindness are more accepted than those who appear to have no obvious shortcomings (i.e. busy disguising them). Imperfection is ranked higher than perfection. It's OK to be WHO YOU ARE.
"What makes you vulnerable, makes you beautiful." (Dr Brené Brown, PhD)
4. Trusting is risktaking
"Belongingness appears to have multiple and strong effects on emotional patterns and on cognitive processes. Lack of attachments is linked to a variety of ill effects on health, adjustment, and well-being."(2) Friendships, belonging and intimacy can't develop without the willingness to open up. In the courageous moment when we reveal our feelings, our whole heart, we become vulnerable. However, like Brown, PhD says "In order for connection to happen, we have to allow ourselves to be really seen." It is easy to make sense of why televised match-making reality shows can never work…
5. Falling is natural, rising – you must learn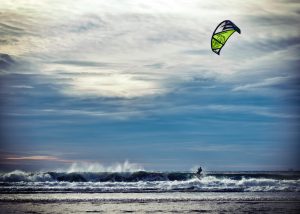 Acknowledge your limits, as they define you, along with your ability to rise when you fall. Men wouldn't walk if the child hadn't got up every time they fell. As all things are transient, the shock and pain of a tumble will pass. What stays is the lesson that will help us grow and carry on.
"You are imperfect and wired for struggle, but you are worthy of love and belonging." (Dr Brené Brown, PhD)
To hear more on this subject, watch her inspirational and self-depreciatingly funny speech on The power of vulnerability.
If you're interested in further exploring your own feelings towards vulnerability, worthiness and connectedness, contact me here.
Are you someone who keeps trying even if things don't always turn out as expected? Leave a comment or share a story below!
References
(1) Wendy Hirsh (2016) Trust: does it impact team performance… or not? Science For Work
(2) Baumeister & Leary. (1995) The need to belong: Desire for interpersonal attachments as a fundamental human motivation. Psychological Bulletin, 117, 497-529.