"We get stressed if something important to us is at stake.", explains Kelly McGonigal in her book, The Upside of Stress. What happens in our body is designed to help us deal with it. New evidence shows that stress can be a positive force if we're willing to rethink how we respond to adversity. It doesn't belong to the trauma. It's a choice we make.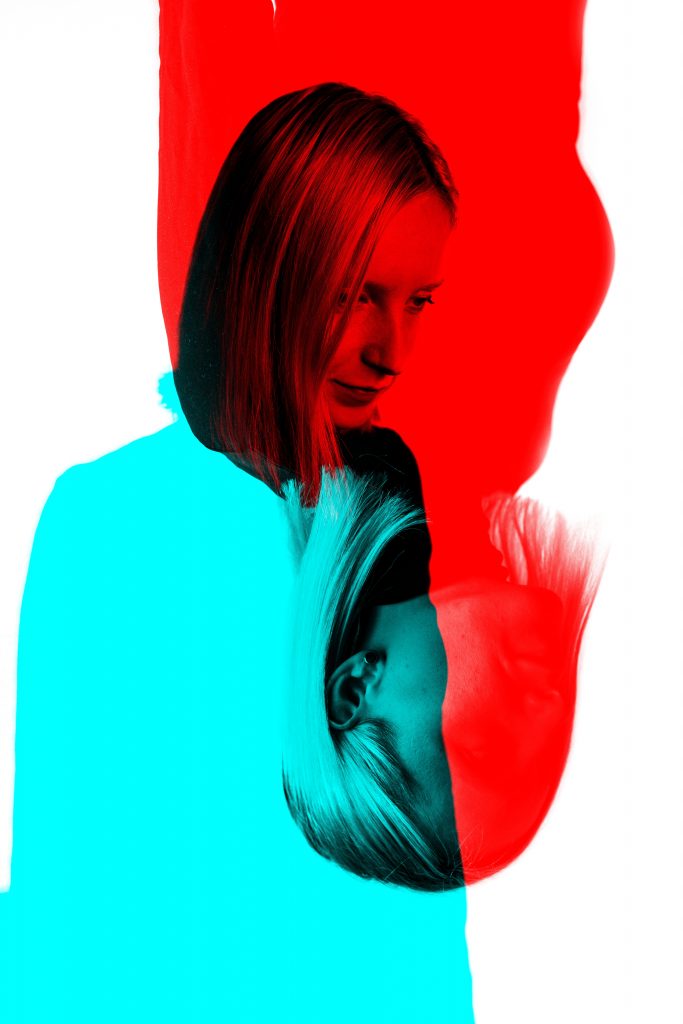 How did stress get a bad reputation?
Before 1936 stress as a notion, we think of it today didn't exist. Dr Hans Selye, an endocrinologist professor, first used this word in 1936. While hoping to explore the effects of a hormone injected into his lab rats, he noticed that it wasn't the particular hormone that made the rats sick. 'Stress', using his word of choice, made them sick as the response of their body to the demand made on it. This demand – or stressor -, he established, can be anything that requires adaptation or action from the subject. With his definition, Selye planted the seeds of terror about stress in our collective narrative.
A countless number of studies that followed described the neuroscience and the biomechanics of stress. They revealed what happens in the human body after the brain sounds the alarm bell – our overall state when in fight-and-flight mode feels anything but pleasant. Our survival instinct prefers us to avoid this.
What are the costs though, if we all but try to steer away from demanding situations?
The cost of a low-stress life
Imagining life as an endless, indulgent vacation on Paradise Island might send down goosebumps most people's neck. (Check out this article about lottery winners, whose lives got destroyed, by Don McNay, author of Life Lessons from the Lottery.) How long could you survive hanging around aimlessly with no tasks to do, no problems to solve and no one to give a hand?
Prioritising in avoiding stress can also result in an endless list of regrets because of the opportunities we didn't take.
Missing out on experiences denies us the chance of learning. On top of it, we may feel 'stuck'. What we thought was stability, has become rigidity.
To paraphrase Edison, one can't fail; they only find many ways things don't work. We all need these lessons to progress.
We have to allow ourselves to fail.
The familiar feeling of turning on ourselves
When pressing the 'mute button', numbing our mind and senses with activities or substances, we utilise maladaptive coping mechanisms. Not only do they offer temporary escape, but also, these strategies are nearly always self-destructive. We end up not just hating the root cause of our stress but deep down, we start to detest ourselves for being paralysed by it. We become more and more stressed about our failure to get rid of it. Overwhelmed by our strong feelings, socially withdrawn and blind to see anything else but our stressor result in mental and emotional suffering and deteriorating health.
Transforming the perception of stress
Most recent studies about stress revealed that during the flight or fight response, our body releases a cascade of hormones that help it cope with the demands put on it. If Selye's rats had known that the needle stuck in them could have helped them heal, they might not have stressed themselves to death.
For example:
Cortisol suppresses some biological functions that are not vital at the time of stress, e.g. digestion, reproduction or immune function. On the other hand, it helps turn sugar and fat into energy: making an immediate resource available for our brain and body to launch in action.
DHEA (a neurosteroid) helps our brain grow stronger! It also speeds up wound repair and enhances the immune system. It balances out the harmful effects of cortisol. People who have more DHEA will cope better in stressful situations. "It predicts academic persistence, higher focus, less dissociation, superior problem-solving skills as well as fewer post-traumatic symptoms afterwards." lists Dr McGonigal in her book.
Oxytocin urges us to connect with others, build and strengthen social bonds under challenging circumstances. We can list countless examples of how communities got together and thrived during and after having endured adversity. Oxytocin finetunes our understanding of how others think or feel. It enhances empathy and intuition.
Sweaty palms?
Next time you're stressing "I don't need this! I want this to stop!", be assured, that the biochemical/neurological changes in your body that make you feel uneasy, are also designed to help you:
Rise to the challenge.
Connect with others.
Learn and grow from the experience.
Embracing stress this way may sound like a leap of faith, but it works. The Upside of Stress is a book worth reading if you enjoy intriguing details of research about human behaviour. Its message is worth spreading. For it's now proven that merely knowing about the encouraging outcome of these studies has a positive effect on individuals handling the stress they face next time. Therefore even reading this article has the power of changing your expectations about how stress might affect you in future.
No doubt, it takes courage to "choose meaning over avoiding discomfort". How should we go about it?
Use stress as a resource
When you stop resisting it, stress will start to improve your performance. Whether you're at work or home, you could view pressure as part of a challenging life. Trying to avoid fear will reinforce it. Instead of running away from it, notice it, face it, then acknowledge it and let it run its course in your body.
Remember: something that matters to you is at stake; otherwise, you wouldn't lose a heartbeat over it.
Be present. Check-in with yourself: What am feeling right now? Where am I feeling it in my body?
What are you protecting yourself from? What are the trade-offs?
Increase your awareness of common humanity: many others suffer like you, be it from similar or different reasons. You are NOT alone.
Be more open about your difficulties, connect with those who can and will help you.
Most importantly: research shows that reminding yourself about your values at moments of hardship will help you cope.
Know what matters to you
"Resilience is the courage to grow from stress." To be 'good' at stress is about grit, growth mindset and acceptance. We'll always have to face hardship and adversity. It's about how we maintain trust in ourselves that will help us cope. The choice, we make to connect to something bigger than ourselves – an ideal, goal or altruism, that will make us grow.
Whether you're able to shift your mindset in stressful situations successfully will determine the outcomes. Reminding yourself of what matters to you and reflecting on your values is the key in overcoming the defeat response, an evolutional mechanism that ensures the survival of our species. Nature's ultimate counter-selection, the defeat response, if we allow it to kick in, could result in social isolation, fear, anxiety, depression and hopelessness.
To protect us from this, a counter mechanism kicks in at the same time. Mobilised by the hormonal changes of the human body described earlier, at times when it feels as though circumstances have beaten us, we act upon our innate tendency to care.
The simple choice to tend to others, as Ervin Staub PhD calls it, "altruism born of suffering", defects the down spiral effect of defeat. Having found meaning, man rises up to the challenge.
Tend and befriend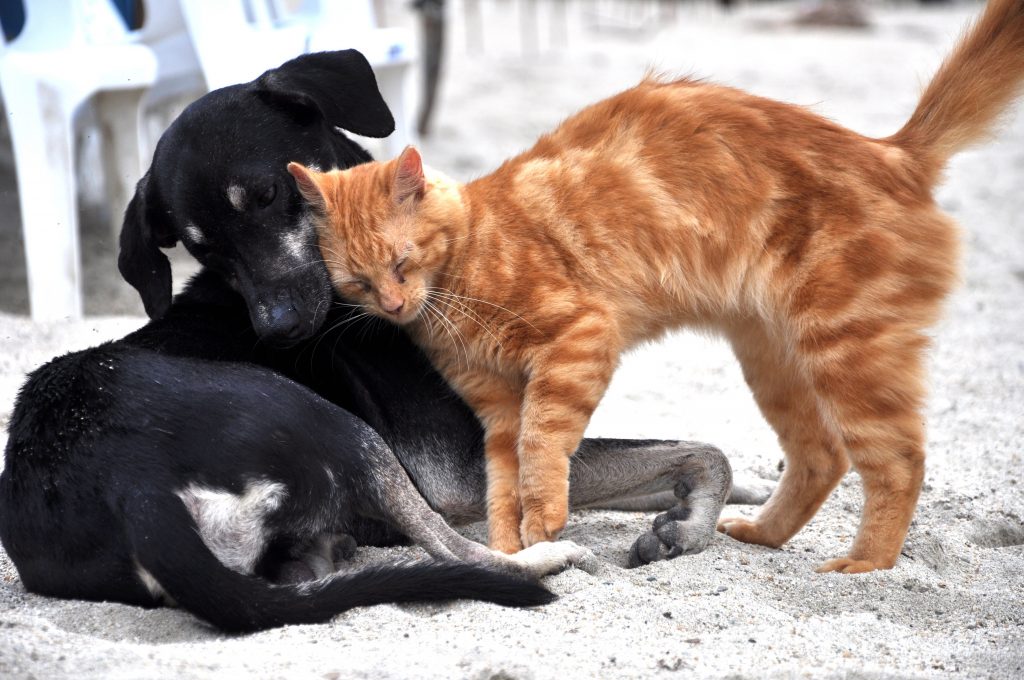 The tend and befriend response, is one of the key factors that turn harmful stress into a worthwhile challenge. Our brain can respond to the trauma and make us fight, flee or freeze. But also, it can notice how others find it hard too, so we take the risk of reaching out. We can choose to connect with our support network when feeling unable to cope alone. With these conscious decisions, we set our foot on the path of recovery.
The point is not to suggest that we should attempt to turn everything bad into good. It's impossible. Instead, it can be helpful if we learn to notice how the two sides coexist. McGonigal's research suggests that people who can see both the bad AND the good are more likely to sustain post-traumatic growth. "Seeing the upside doesn't fix a difficult situation, but it does help balance the distress with hope."
The take-aways
Some of McGonigal's take-aways for her readers:
Research now tells us that: "Stress is harmful, except when it's not. …. Stress increases the risk of dying, except when people have a sense of purpose. It (stress) increases the risk of depression, except when people see the benefit of their struggles. Stress is paralysing, except when people perceive themselves as capable…"
When challenged by life's adversities the most helpful question to ask yourself can be:
Do I believe that I have the capacity to make sense of the stress I'm facing as an opportunity to learn from?